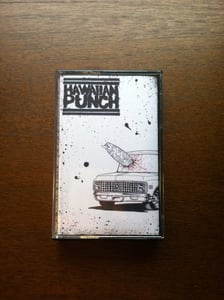 $

3.00
Raw and fast Locals Only Hardcore Punk from Chicago.
Self Titled Cassette Demo from Hawaiian Punch. Features 9 tracks with lyrics on the back of insert. Individually numbered 1-100.
Listen here!
Hawaiian Punch Bandcamp
Check out the insert!
Surfs Up
Each tape order will receive a randomly picked Puke Pack included.